Industry

Our Industry Certifications aim to bring the CapKelenn Method closer to the peculiarities of each sector. We have a proven coaching experience in more than 60 B2B and B2C business sectors.

Aimed at the pharmaceutical industry
Our Certification Pharma Coaching challenges every leader in the sector to develop their added value, expertise and emotional intelligence to apply it in every interaction and sale. We train sales representatives, medical sales representatives, management teams and pharmacy owners with the main objective of increasing business profitability through team performance.

Aimed at the hospitality sector
how do we take care of the warmth and quality of service to reinforce hospitality and strengthen sales by involving the teams? Our Hospitality Coaching program is aimed at all types of hospitality businesses such as hotels, restaurants, bars among many others, that are committed to offering a quality service of excellence, thanks to the development and training of their leaders/managers.

Aimed at the banking sector
The banking sector is undergoing a 360º transformation due to digitalization and changing consumer habits. As a result, customer service is becoming more relevant and users expect a more professionalized, omnichanel and closer response. Our Bank Coaching Certification teaches teams of managers/managers how to deal with the multiple cases that can occur in this type of omnichannel service in an efficient way and with clear communication.

Focused on the automotive sector
The evolution of the automotive sector is not always reflected in its retail and consumer experience. Our Automotive Coaching Certification aims to challenge this traditional salesperson and promotes the animation of a truly modern salesperson, capable of attending to omnichannel consumers in their style and processes, with empathy and emotional intelligence.

Aimed at e-commerce businesses
The digital world sometimes takes us away from our most human side. Both for face-to-face sales and e-commerce, the quantity and quality of sales is determined by the user experience. Therefore, through our E-commerce Coaching program, we train operations, marketing, IT and development teams, among others, to instill the "sense of commerce".
Dirigida a la industria (para-)farmacéutica.
Nuestro programa Farma Certificación Coaching reta a cada líder del sector a desarrollar su valor añadido, expertise e inteligencia emocional para aplicarlo en cada interacción y venta. Formamos a delegados comerciales, visitadores médicos, equipos directivos y titulares de farmacia con el objetivo principal de aumentar la rentabilidad del negocio a través de la performance de los equipos.
Dirigido al sector hostelería 
¿Cómo recuperamos el sentido del "buen servicio" y la hospitalidad para reforzar las ventas implicando a los equipos? Nuestro programa Hospitality Certificación Coaching está dirigido a todo tipo de negocios de hostelería como bares,  restaurantes y hoteles, entre muchos otros; que estén comprometidos con ofrecer un servicio de calidad, de excelencia, gracias al desarrollo y capacitación de sus líderes/managers.
Dirigido al sector bancario
El sector de la banca está sufriendo una transformación 360º debido a la digitalización y el cambio de hábitos en los consumidores. Por ello, el servicio de atención al cliente cobra una mayor relevancia y los usuarios esperan una respuesta más profesionalizada a su vez que cercana. Nuestro programa Bank Coaching enseña a los equipos de responsables/managers a desenvolverse en las múltiples casuísticas que pueden ocurrir en este tipo de servicio Omnicanal de un modo eficiente y con una comunicación clara.
Orientado al sector de la automoción
El sector automovilístico ha sufrido escasos cambios en lo últimos años por lo que, en ocasiones, la propia industria tiene dificultades para adaptarse a los nuevos consumidores que por el contrario, sí han evolucionado con la era digital. Nuestro programa Automotive Certificación Coaching promueve un cambio en los procesos de venta y de atención al cliente de responsables de venta y equipos directivos.
Dirigido a negocios e-commerce
El mundo digital, en ocasiones, nos aleja de nuestra cara más humana. Tanto para la venta presencial como para el comercio electrónico, la cantidad y la calidad de las ventas está determinada por la experiencia del usuario. Por ello, a través de nuestro programa E-commerce Certificación Coaching formamos a equipos de operaciones, marketing, IT y desarrollo, entre otros; para inculcar el "sentido del comercio".
Our experience in multiple industries has allowed us to develop an expertise and ability to adapt to the characteristics and peculiarities of each sector, giving us the privilege of integrating and working with new ones every day.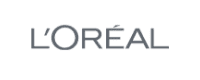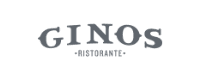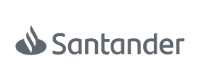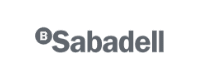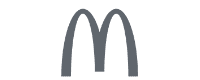 How can we help you?
If you want to live the CapKelenn experience,
contact us now and share with us your main challenges!